Notice: Your web browser ( Unknown 0) is out of date.
Update your browser for more security, speed and the best experience on this site.

Download: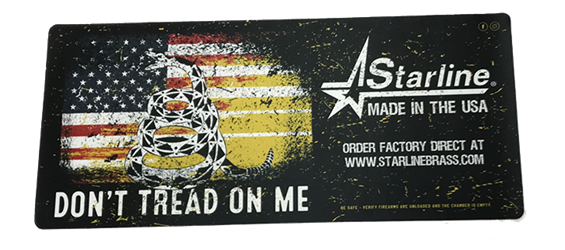 This Starline Brass Don't Tread on Me reloading bench mat would look great on any reloader's bench!  It is 27 inches long by 12 inches wide.