Starline Brass Introduces New Cases
07/16/2015

SEDALIA, MO – Starline Brass has recently introduced 2 new cartridges to meet the growing demand for their superior reloading products. Starline has added the .30 carbine and 9mm Steyr to their large product line, which now exceeds 80 calibers.


The .30 carbine was designed for use by the US military as a light carbine in the 1940s. It was used in the venerable M1 Carbine, the gun of choice for many soldiers in WWII, and the full auto M2 version. The M1 is still very popular today and is available from Auto-Ordnance. Ruger also offers the .30 Carbine in their popular Blackhawk revolver.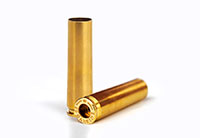 The 9mm Steyr is an Austrian cartridge designed for use in the Steyr M1912 pistol and it was also chambered in some Steyr MP34 submachine guns. As with all Starline products, 9mm Steyr brass is made to tighter tolerances than the Permanent International Commission for the Proof of Small Arms (C.I.P.) standard for this cartridge.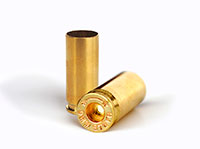 To view these new cartridges as well as all of Starline's products and to order Factory Direct online, visit www.starlinebrass.com/new.


Starline is a family owned business that prides itself on producing the highest quality brass cases available. For more than 30 years, Starline's unique manufacturing process and commitment to their team of employees has distinguished Starline from the competition. To see Starline's full product line and order factory direct online, visit www.starlinebrass.com/new.


Contacts: Robert Hayden Jr., (800) 280-6660, rhayden@starlinebrass.com
Tim Noland, Callis Integrated Marketing, (660) 826-2822, tnoland@ecallis.com