NRA 6.5 Creedmoor Giveaway Announcement
05/12/2017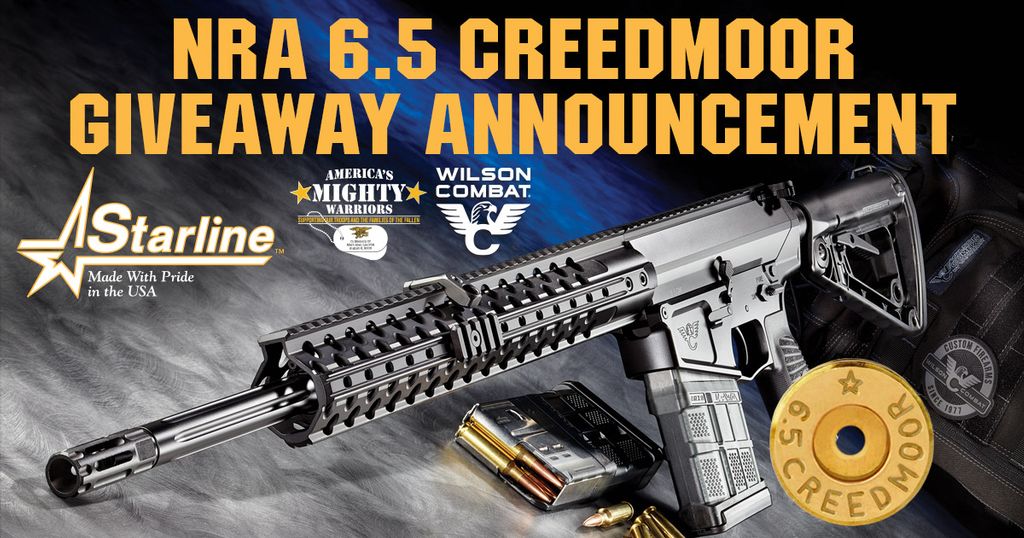 Starline will be going LIVE on Facebook on Monday, May 15 at 6:00 p.m. CST to announce the lucky winner of the 6.5 Creedmoor Giveaway from their booth at the recent NRA annual meetings in Atlanta, GA.

Starline partnered with Wilson Combat to give away a new 6.5 Creedmoor rifle and 1,000 new Starline 6.5 Creedmoor cases to one lucky winner who registered to win at the Starline booth during the NRA show.

Starline will be donating $1.00 for each individual entry to America's Mighty Warriors. This outstanding organization's mission is to honor the sacrifices of our troops, the fallen and their families by providing programs that improve quality of life, resiliency and recovery.

On Monday, May 15 at 6:00 p.m. CST, Robert Hayden Jr. from Starline and Bill Wilson from Wilson Combat will be doing a LIVE feed video from the Starline plant on Starline's Facebook page to showcase the Wilson Combat 6.5 Creedmoor rifle and draw and announce the lucky winner from the NRA show. The winner will receive the rifle and 1,000 cases of Starline's new 6.5 Creedmoor brass.

Thank you to all those who stopped by the booth and entered to win and helped us support America's Mighty Warriors.

Like Starline on Facebook and tune in Monday night!