Starline History Highlight - Jeff Davis Milton and the .380 ACP
by Ethan Douglas, Tue, March 24, 2020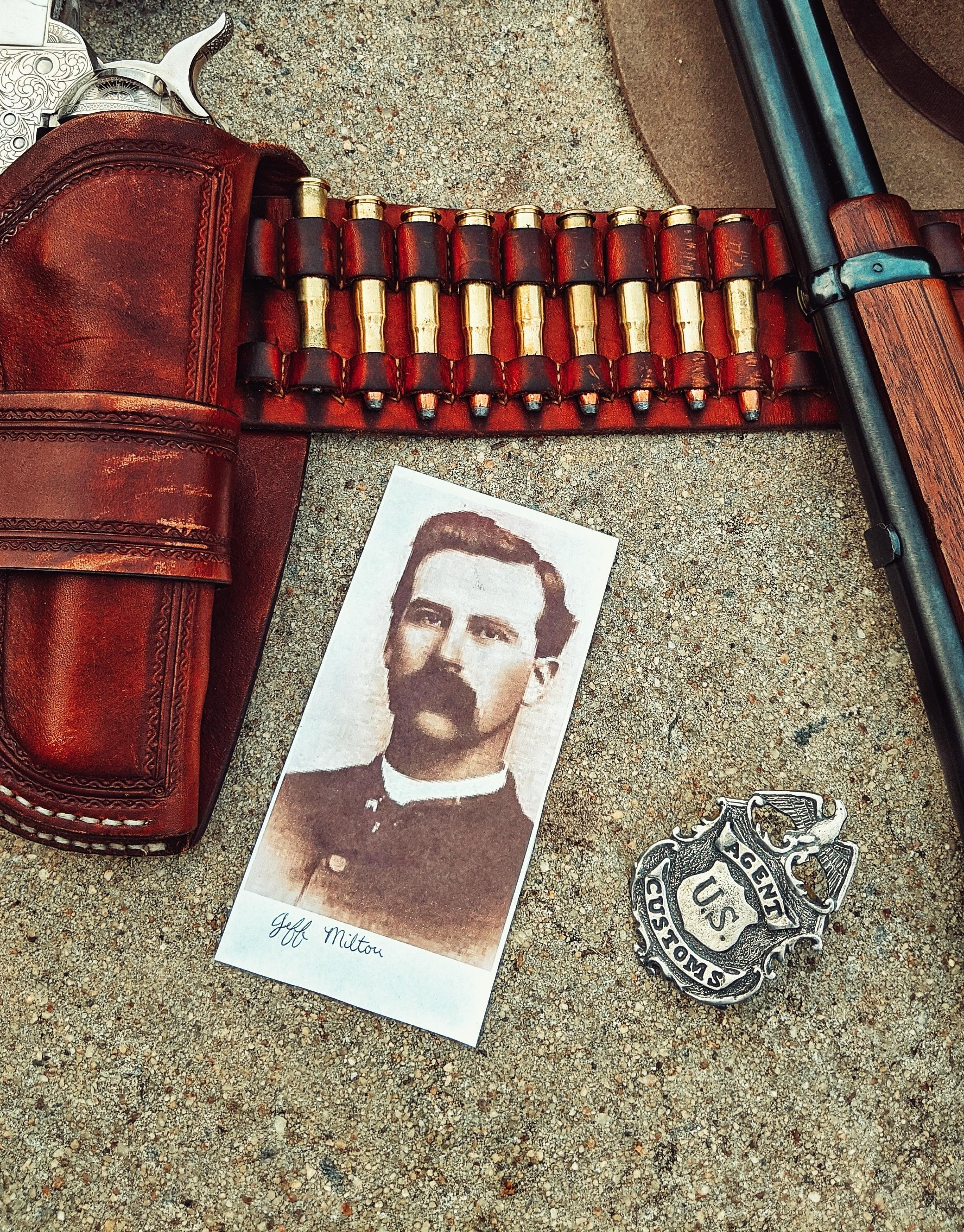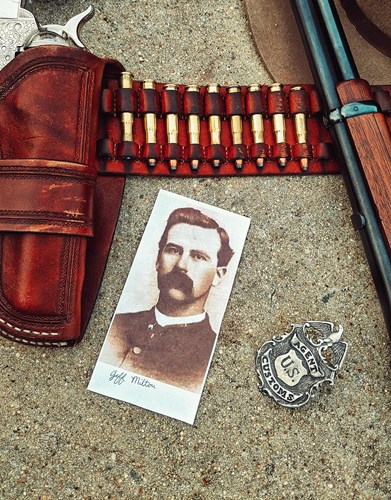 Skeeter Skelton once wrote that Jeff Davis Milton was "perhaps the most efficient, most successful, and longest-lived officer of them all...". Milton's law enforcement career spanned 4 decades in which he served as a Texas Ranger, deputy sheriff, U.S. Marshal, Wells Fargo Railroad Guard and finally as a Mounted Customs Inspector along the border. Throughout that long and rather colorful career, he faced off against many a bad man, and one way or another he always came through breathing. His last gunfight would ironically take place in Tombstone, Az. On Friday, November 2, 1917, a dimwitted cinema owner from Gleeson, AZ, named Fred Koch decided to rob the First National Bank of Tombstone. He waited outside the First National and the Cochise County Bank for most of the day on November 1, scouting and hoping for an opportune moment to stick one of the places up. It was recorded in multiple papers that he was wearing two suits of clothes, one of which being an army uniform. At approximately 12:30 pm Brandt's son and assistant cashier, Bradford, left and walked to the post office, leaving only T.R. inside the bank. This was his chance. The ill-prepared Fred Koch walked through the door and leveled a revolver at the head cashier. Brandt was a tough character, and he did not plan on letting this tramp steal the money his neighbors had entrusted in his care. Inside the cashier's cage, just within reach was a 10-gauge Winchester Model 1887 shotgun, Brandt reached for it. He was fast, but not fast enough. Koch shot him twice with what newspapers described as a ".41 caliber Army Model revolver". With two chest wounds, Brandt fell to the floor. He was a well-loved citizen of Tombstone, and as fate would have it...Jeff Milton was sitting down to lunch a few blocks away. Milton was on patrol as a Customs Inspector and had since traded his horse in for a Ford Model T. After Koch shot Brandt, he tried to enter the locked cashiers' cage. After several unsuccessful attempts, he gave up, ran into the street and away into the desert.

Milton along with Cochise County Undersheriff, Guy Welch pointed the tin Lizzy toward the outlaw and gave chase. It wasn't long before the running murderer came into view. Milton hopped out of his car and yelled for Koch to stop. Koch didn't. Milton drew his Savage Model 1907 .380 automatic and aimed at Koch who was supposedly somewhere between 50 and 100 yards away. Milton, who had lost the use of his left arm in a gun battle in Fairbank, AZ a few years before, free-handedly fired the pistol. Koch was hit in the shoulder and crumpled to the ground. He was taken back to town where he was tried and later sentenced to life in the State Penitentiary in Florence, AZ. T.R. Brandt would fight hard for nearly a month, before finally succumbing to his wounds. Rumor has it, in the trial the judge asked Milton. "Were you aiming to hit him in the arm, Mr. Milton?" Milton admitted, "I never shoot to wound, always to kill." The judge laughed and turned to Koch, who was sobbing uncontrollably at his sentencing, "Son,' the judge said, 'consider yourself one of the luckiest men alive. You're the only man who Jeff Milton has shot that didn't die where he laid." Milton would live a long, happy life and in 1947, the old lawman passed away.
Whether you load big-bore cartridges like the .45 Colt or small-bore cartridges like the .380 ACP, Starline Brass has the finest in quality when it comes to brass. For accuracy, affordability and most importantly, reliability, choose Starline for all your brass needs.
Back to Article Listings