Starline Brass: Success Built Upon Excellence
by Gun Trade World, Tue, January 20, 2015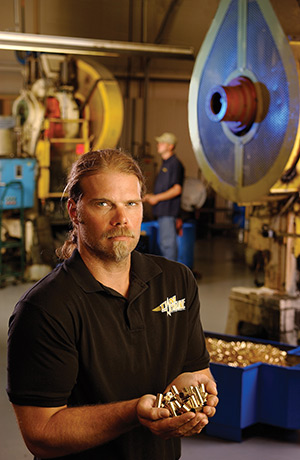 There are no secrets to success in the business world. You must have a product for which there's a demand and you must have a workforce and leadership dedicated to producing that item with the highest possible quality. At the same time, you must control your costs to offer your product at a reasonable and competitive price. Starline Brass, located in the heart of the American Midwest, has a consistent record of meeting these demanding challenges and is the premiere U.S. producer of handgun cartridge cases. Discriminating consumers and ammunition manufacturers are well aware of the quality and value of the Starline products.
The company was not created by some faceless investment group or conglomerate. Its roots go back to 1976 in Covina, California, when it was founded by Robert Hayden (president of Sierra Bullets), Frank Snow (tool and die maker for Sierra Bullets) and Paul Knepp (owner of a tool and die shop in Covina. There was a need for cartridge cases of a quality and quantity simply not available at the time. Starline Brass was created specifically to fill this need and began with the production of .38 Special revolver cartridge cases. Production was soon expanded to include the .45 ACP and the 10mm cartridge cases. 
By 1992, Robert Hayden moved the growing company from California to Sedalia, Missouri. Now more centrally located to better serve the U.S. market, the company was also able to take advantage of the positive business climate of the Midwest. Not only did Starline find eager and willing support from the city, county and state government, it found a highly skilled and motivated workforce. These assets were essential for the continued growth and success of the company.
In 1994, Robert Hayden Jr. became plant manager. His prior experience working in every facet of the company's manufacturing process, meant he was well prepared to continue and build upon the high standards of excellence established by his father. Starline's continued success and dynamic growth is irrefutable evidence of his knowledge, ability and leadership.
Why is there a noticeable and significant difference in the quality of cartridge cases produced by Starline as compared to other companies?  The answer is simple. It is the constant attention to detail and innovation, intense quality control, and the absolute refusal to employ manufacturing short cuts. When you demand the best and settle for nothing less, you get a first rate superior product. Starline has historically made this commitment and adheres to it on a daily basis.
This requirement for precision begins with the initial forming of the cartridge brass from a shallow brass "cup". Based upon years of experience in producing millions of cartridge cases, Starline initiates the manufacturing sequence by using a brass cup formed to a specific size, ideally suited to the dimensions of the finished cartridge case. Starline sets machines up for vertical drawing rather than the common horizontal draw – ensuring greater consistency and uniformity of the case wall.
As the case moves through the various progressive draws or forming dies, the cartridge brass becomes harder and more brittle due to the process known as work hardening. Starline is very careful to anneal, or soften, the work-hardened brass after each draw in the manufacturing process.  This is done in state-of-the-art, custom-built, computer-controlled furnaces.  These sophisticated machines adjust the temperature to different levels during the annealing process for the exact degree of optimal malleability required at that point in the manufacturing process for that particular cartridge case.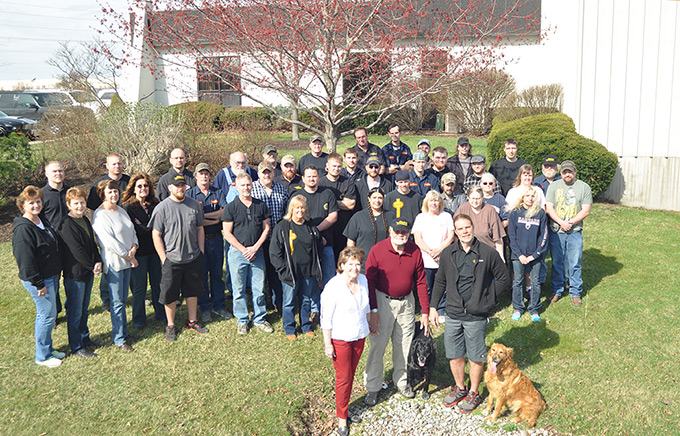 In constantly upgrading and improving the quality of its cartridge cases, the staff at Starline have continued to design and develop their own unique tooling for many critical steps in the manufacturing process. For example, Starline uses custom tooling to form the primer pocket to exceptionally high standards of uniformity. The tooling to pierce the flash hole is also unique and results in a burr free flash hole. You will never need to deburr the flash hole of a Starline case.
While state-of-the-art production machinery is used throughout the plant, the firm has opted to employ many single-purpose machines. Not only do you get greater precision with single-task machines, you can also readily monitor the manufacturing process for consistent quality. Each machine and its output is the responsibility of an individual operator, whose work is carefully documented.  If there is ever a problem, the sophisticated quality-control system permits immediate focus on exactly where it occurred.  Each individual is responsible for the quality of his or her work and this responsibility is readily accepted.  Every employee is well aware of the importance and critical aspect of providing a product of superior quality and consistency.  Starline is proud that its cartridge cases are inspected after each step in the manufacturing process.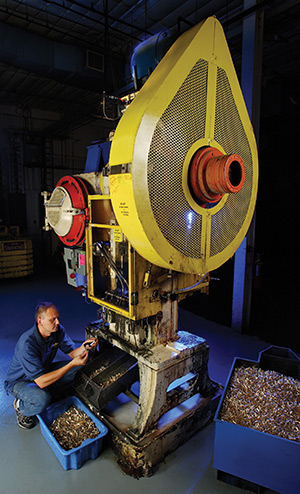 This degree of precise control is admittedly not absolutely necessary if you simply want to produce a cartridge case in great quantity, quickly and at the lowest possible cost. It is necessary if you want to produce a cartridge case to the highest possible standards of quality and uniformity.  Starline has always chosen to opt for quality and this is reflected in the reputation of the company and their products. Indeed, it is the choice of some of the world's top competitors, discriminating shooters and reloaders throughout the world.
The focus on quality has not limited production, which runs into millions of cases per week, or the number of different cartridge cases offered. In fact, Starline has constantly expanded its line to the point where the company now offers over 75 different cartridge cases. These range from classic black-powder rifle and pistol cases and hard-to-obtain, obsolete rifle and pistol cases, to the newest and latest high-intensity handgun cartridge cases. The range of offerings is extensive and continually expanding.  
Whether you are a hobbyist who reloads for recreational shooting, an agency or organization loading for multiple individuals, a dealer in reloading supplies or an ammunition manufacturer, Starline Brass is the premiere source for superior-quality cartridge cases. 
Starline's brass can be found at a wide range of distributors, as well as Factory Direct in the United States. It has an extensive network of dealers in Europe, Australia and New Zealand. In Europe, this includes Europarms, Bignami, Aemoria, Helmut Hofmann, R.M. Vinck, Henry Krank, Shooting Supplies, Stitra, Reimer Johannsen and Top Gun. In Australia, Starline's brass can be found at Agusport, NIOA, Tari Properties and Action Shooters, while dealers in New Zealand include Gunz Ltd. and Hayes & Associates.
There is no secret to the success of Starline Brass. It is based upon years of experience, hard work by all of their employees, and total dedication to providing a superior product at a competitive price. For discriminating reloaders and shooters, the 'secret' of their superior ammunition is Starline Brass.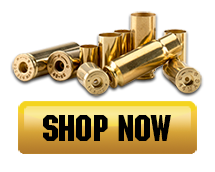 Back to Article Listings