My Competitive Shooting Schedule - Spring '13 | Pro-Staff Diaries #1
by Bruce Piatt, Fri, May 24, 2013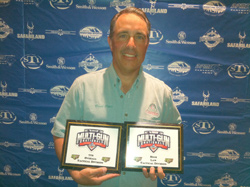 DISCLAIMER: All reloading data in this article is for informational purposes only. Starline Brass and the author accept no responsibility for use of the data in this article.

Welcome to the first Pro-Staff Diary article I will be writing for Starline Brass. I will be sharing with you the in's and out's of what goes on behind the scenes: a running Blog, so to speak, of what I, as a sponsored shooter goes thru to prepare, travel, and compete at 12-15 major matches a year. Hopefully what I have to share will shed some light on the reality of being a top shooter. Maybe it will help you avoid some of the mistakes or pitfalls that I have already experienced or maybe it will help you in your quest to become a better shooter.
I need to give you some background so you can best understand how I operate. Like most of you, I have a full time career, a family and a passion for shooting. I've been a competitive shooter since I was a kid. I work rotating 12 hour shifts as a police patrol sergeant in the suburban area outside of New York City. Living in northern New Jersey isn't very conducive to being active in the shooting sports. The closest outdoor range is 30 minutes from the house and what I can do at that range is very limited. Being primarily a hunting club, I can use the range to zero my guns and test ammo but that's about it. If I want to practice any type of action shooting, drawing from a holster or anything other than shoot from a bench, I have to travel over one hour. Needless to say, there is no "quick trip" to the range for some practice.  In fact, practice is nearly non-existent for me. I've been actively competing around the country for 28 years and it's been this way my entire shooting career. I'm constantly trying to play "catch up" with full time shooters that are able to practice way more than I. I've come to the conclusion that I'm blessed with some talent on pressing a trigger. Shooting accurately has always come easy to me. Doing well at events like Steel Challenge or USPSA is something that I have to work at to stay at the top of the pack.
Now that I've set the stage, the remainder of this article and future issues of this column will be an ongoing journal of my 2013 shooting season.
January starts every season off with the week-long trip to the SHOT Show. I spend a large amount of my time doing the "meet and greet" at the Caspian Arms booth, my first and primary sponsor from the very beginning. The SHOT Show is a chance for me to visit with all of my sponsors and get some valuable face time with the decision makers, helping them develop products and share promotional ideas. I always leave the show with a renewed enthusiasm, anxious to catch up on equipment changes for the upcoming season. I usually attend a few indoor 2700 / Bulls eye matches throughout the winter. Wrongfully scoffed at by many action type shooters, bulls eye is the hardest shooting challenge I have every attempted and I've shot a lot of different disciplines. I give a lot of credit to the Camp Perry crew, especially those who finish at the top. I'm in the 2600 club but just by the skin of my teeth. Camp Perry is definitely on my bucket list.
March is the first match of my season. I pack up my gear, ship my ammo via UPS and fly out to the Superstition Mountain Mystery Match in Phoenix, AZ. This match is a 3-gun match that originated the time-plus scoring. One "A" or two hits anywhere on target to neutralize it and the clock tells the rest of the story. For years it was the only match scored like this but today nearly everything in the 3-gun circuit has followed suit. After the winter break, it's always good to visit with my shooting friends and get some sun in Arizona. My usual 3 gun gear consists of a DPMS 18" 1-8 twist MK-12 Barrel with a LaRue 13.5 hand guard, A2 Stock, Miculek compensator and a Burris 1 x 4 XTR scope in a Burris PEPR mount. A tack driver that pushes my 55 gr. Sierra Blitzkings for most stages but will handle the 77 gr. Sierra MatchKings for windy stages or anytime I have to knock over or activate heavy reactive targets.  My trusty 5" Caspian wide body 1911 in .38 SuperComp with Sierra 115 gr. bullets doing 1200 fps worked great.  So did my Remington Versa Max. This was one of the first VersaMax shotguns that Remington shipped out, hosting its 26" barrel, I was able to put a 10 round magazine tube on it and keep the two even.  I feed it mostly light 2 ¾ dram 1oz. #8's. I love the way this shotgun feels. Knocking the winter dust off the guns got me a 9th place finish and a bit of a sunburn in the process.
April was a very busy month for me.  Starting on the second weekend, I drove to the Peacemaker National Training Center in Glengary WV for the first of the 3Gun Nation Pro Series match. A points type series where Pro Shooters battle in four matches for a chance to compete in the season finale at the SHOT Show. A $50,000 top purse to the winner of the man-on-man event held in Las Vegas.  www.3gunnation.com has details how you can get involved in the Pro Series or the new Club Series of events. The close distance, hose fest stages typical of the 3 Gun Nation crew is unlike any other 3 gun match around.  Low penalties and close targets allow for zero mistakes and all out speed to place well. These events are so different that I've changed some of my gear specifically for these matches.  DPMS built me a really light rifle with a Samson handguard, thin fluted barrel and I mounted a Burris ARF3 red dot sight.  With rifle shots not exceeding 50 yards, the combination of this light rifle and some custom ammo was just the ticket for a 13th place finish for me.  I plan on building up a pistol with the same concepts in mind.
I drove home on Sunday, worked my police job on Monday and Tuesday, flying out for the Texas Multigun Championship at 5:30pm on Wednesday. During my free time at home ;-) ….. I switched my gear back to my "heavy" rifle, the DPMS 18" 1-8 twist MK-12 Barrel with a LaRue 13.5 hand guard, A2 Stock, Miculek compensator and a Burris 1 x 4 XTR scope in a Burris PEPR mount. Despite having a nasty migraine headache for the entire first day, I managed to hang onto 8th place.  We video recorded several of the stages and posted them on YouTube and my Facebook page.
Once again, flew home on Monday, spent Tuesday doing laundry while fitting in some quality time with the family because I was on a plane Wednesday morning, Las Vegas bound. The USPSA Multigun National Championship was held at the Desert Sportsman's Club on the west side of town. My travel buddy Scott McGregor picked me up at the airport. He drove down from his home in Utah where I previously shipped a large supply of 3 gun ammo. Between Scott and Tony Holmes, they take good care of me as my ammo depots across the country. We've shared rental cars and hotel rooms for years. I urge you to do the same as it is a great way to save money while having a great time in the process. The local stage designer Pete Reising and his crew did a great job building some really challenging stages. The match went well even though for the first time in two years, I had some feeding issues with my shotgun. It had previously run flawless since I got it but to no avail. I had several little malfunctions that eat up precious time in the time-plus scoring. I found a spring that had a peculiar kink in it so keep your fingers crossed that I've found the problem. Again, check YouTube and my Facebook page for some videos of my 7th place overall Tactical Division and High Law Enforcement Shooter. I headed home a little weary from the 3 weeks on the road, now sporting a full fledged suntan.  Just enough to make my buddies at work jealous.
I flew home, dropped my 3 gun gear in the safe and began prepping for the Bianchi Cup. The next article will feature my preparations, gear and ammo choices and hopefully a winning story from my annual drive to Columbia Missouri, the week before Memorial Day.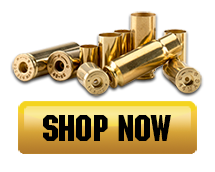 Back to Article Listings