Bianchi Cup Preparation: Pro-Staff Diaries #2
by Bruce Piatt, Tue, July 16, 2013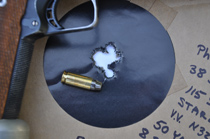 At the end of my last Pro-Staff Diaries, I was preparing for the Bianchi Cup. Some history is in order here because the Bianchi Cup is where my career started. It was the first major match that I traveled to. It was the shooting discipline that "set the hook" in me, so to speak. The importance on accuracy in this sport, with the addition of drawing from a holster, and strict time limits seemed to fit my shooting style. The Bianchi Cup, or its official designation, The NRA Action Pistol National Championships, would be my pinnacle match of the season.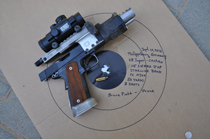 Each year I have high hopes of making "practice trips" out to the Chapman range for some serious practice, or have ideas on some major gun modifications, but just like most of you, life kicks in and those plans never seem to happen. Either the schedule gets full of other matches, or work and family commitments keep me close to home. Whatever it may be, I just never get a chance to get any practice for the Bianchi done at home. So for most of my career, what I have done is about 4 or 5 days before the match starts, I load up my truck with about 4 or 5 thousand rounds of ammo, every tool I could possibly use on a 1911, spare parts, spare guns, holsters, belts, targets, pretty much empty my gun room and I drive west. After 1100 miles and 17 hours, I arrive in Columbia where I spend sun up to sun down at the range getting all the practice in I can. Some might think this would be the ideal method of preparing for a match, it can be, right up until something goes wrong or you over-do it. If something breaks or the weather turns bad and you can't practice, then you're cramming everything in at the last minute. It can be very stressful and very tiring. One year I stepped out of the car and was shooting great, I mean 1920's with high 170's x counts every time on the first day. You would think I would be happy but I kind of threw me for a mental loop….. "What do I do?"…. "How much should I continue?"…. I wish I had more years with this kind of a problem.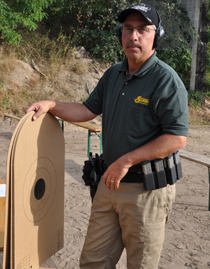 I do want to share some final words on Bianchi Cup shooting that came up in discussions that I've had with at least three shooters who were asking for help this year. Each of them were at the practice range with me and were obviously having some trouble, and not happy with their scores. I noticed that each of them were always done way before the par time was over. When I asked why they were shooting so fast, each of them answered that they were afraid they would go overtime and thus incur a serious penalty. The lesson I shared with them, the method of practice I follow myself, is that of consciously using all of time that is allotted in practice. Even if you finish before the time has ended, remain in position and continue to aim at the target. This will help you learn the time limits and build them into your subconscious. If you are finishing just in time or slightly overtime, I promise you, when you have the excitement of match day, you will be drawing faster, going prone faster and you will be shooting faster than in practice. You will most likely not be going overtime when it really counts.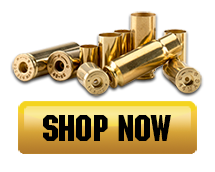 Back to Article Listings