Best Public Hunting - Public Lands Hunting in the West
by Zach Lazzari, Tue, December 19, 2017

The west is ripe with lands that open the door to the best public hunting for everyone. In a way, that access safeguards the future of hunting by ensuring the opportunity is available to the public. Limiting access would only contribute to the decline in hunting numbers. That said, public land hunting isn't always easy. Areas are sometimes crowded, competitive and difficult. Here are a few ways to plan and approach a western public lands hunt.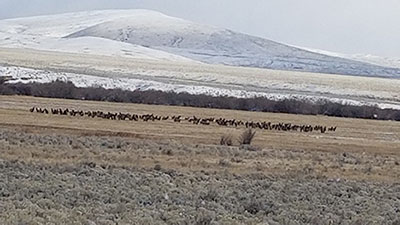 An elk herd moves between public and private lands in Montana.

Make a List of Available Tags


This is especially important if you live out of state or out of the west. Start with a list of public lands tags that are open to non-residents. There are some over-the-counter opportunities, but applications are often necessary and may require a few years before you draw. Separate your list into immediate OTC tags and draw options. Now you know where you can hunt this year and where to start scouting and prepping for the future. The process is research intensive but well worth the effort.

Best Public Hunting by the Numbers


Going by the numbers is a surefire way to get yourself on game, or at least in the right vicinity. Many states have records showing the number of animals taken in past years. You can collect this data, call regional biologists for additional information and get an idea on where the best numbers exist. This strategy can also backfire as other hunters know about the big elk herds and big game population densities. Taking the alternative route and focusing on zones with moderate population densities can relieve the pressure and give you privacy, especially when hunting within a mile or so off-road systems. Finding those sweet spots with reasonable numbers, good access and available tags is a process. Plan on sorting through pages of regulations, talking to biologists and studying public land maps.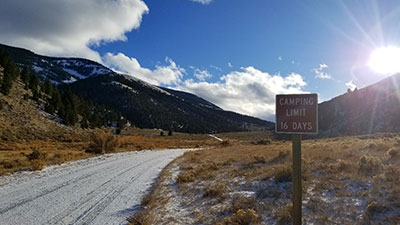 You can setup camp for weeks at a time on National Forest and BLM lands.

Train and Hit the Trails


The best public hunting asset on a public lands hunt is a trained pair of legs. Getting off the roads and into the backcountry is a major asset as many hunters will never stray outside a mile of a road. Research maps and find locations with large land masses and few roads. You don't necessarily need to backpack in for days at a time, but putting some distance between yourself and the car will help. Even just a two-mile hike can make a world of difference. If you can handle 10, that will really give you an edge.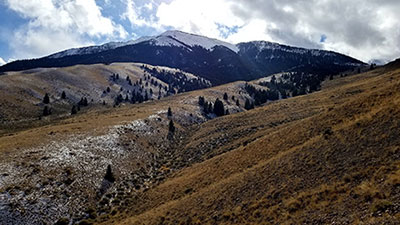 Hiking away from roads opens up great opportunities.

Scout and Build a Strategy


The strategies for public and private lands differ greatly. In many cases, private land hunters can set permanent blinds without thinking twice about pressure. They can time feeding patterns and have reliable opportunities. This can happen in some public land scenarios as well, but other hunters can blow deer from beds, push game in unpredictable patterns and generally create chaos in the field. Scouting is critical and will ultimately yield a plan that acts as a starting point. Remaining flexible if that plan does not work will help drive your hunt forward.

Best Public Hunting Starting Points

Elk Public Lands: Arizona, Utah and New Mexico have public land hunts with some of the largest elk around. Colorado has great numbers and Montana/Wyoming/Idaho are all rich with public lands if you want a wilderness experience. Oregon also has a few OTC opportunities. Nevada has great quality, but the draw is tough.

Mule Deer Public Lands: Nevada, Utah and Colorado are putting out some great size quality. Idaho has a few units with great size and eastern Montana has the numbers.

Whitetails Deer Public Lands: Whitetails are not extremely common in the west, but Montana has some great numbers.

Antelope Public Lands: It's hard to go wrong with Wyoming here. Plenty of opportunities and licenses available.

Public lands hunting isn't always easy. But with a little research, preparation and training, it can offer great rewards.

Here are some resources you might find helpful planning a future hunt in the west:
Back to Article Listings